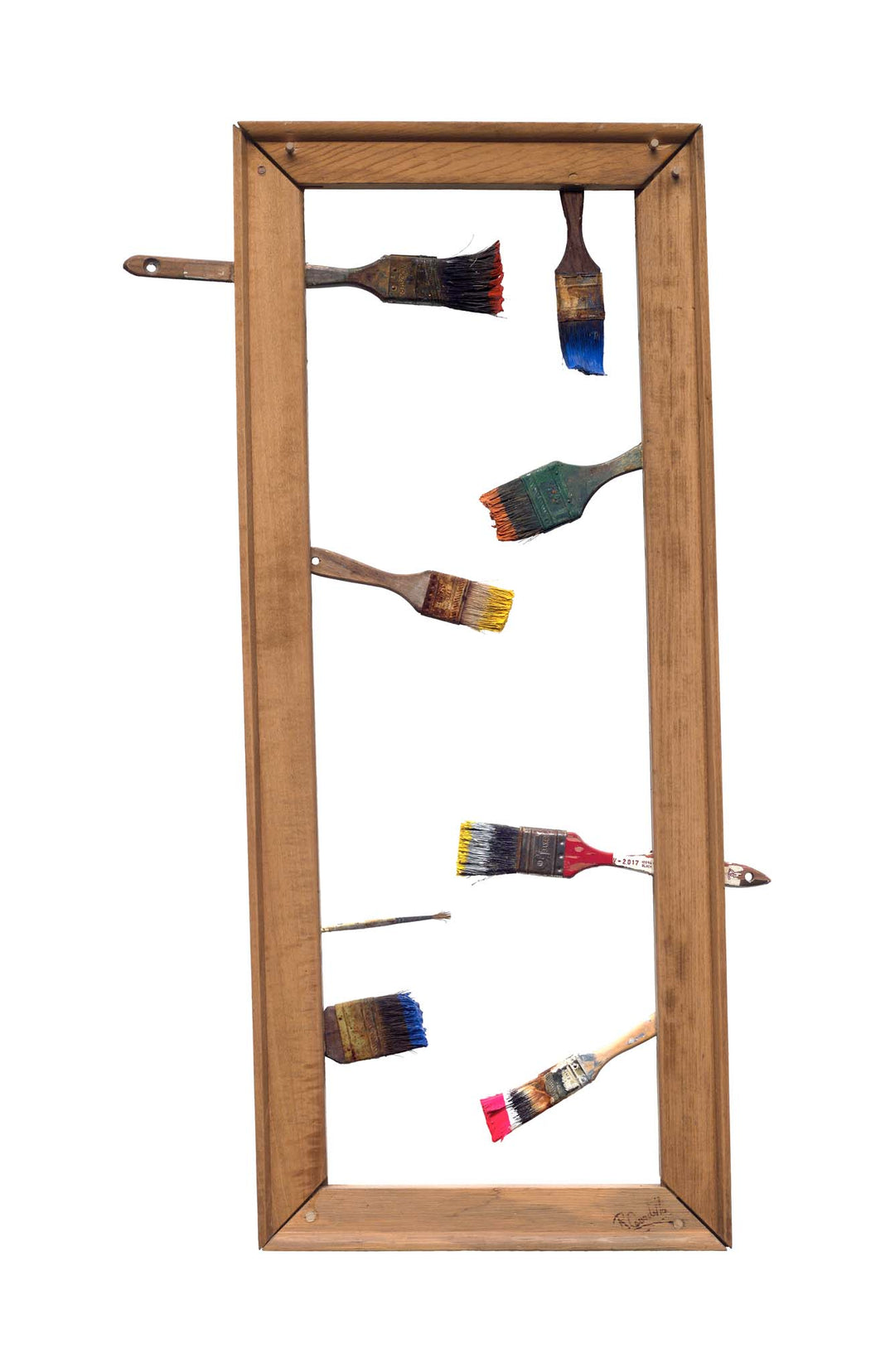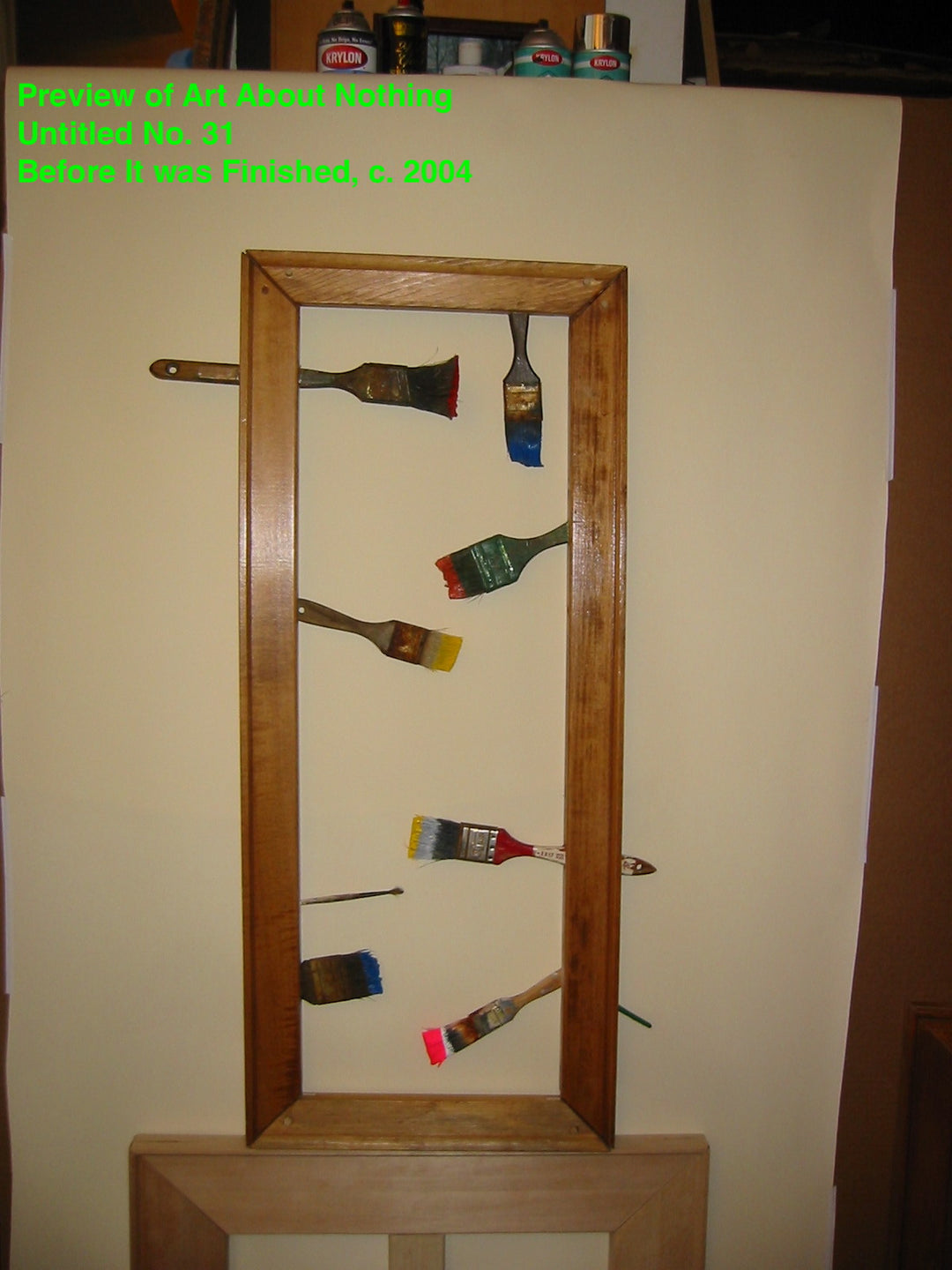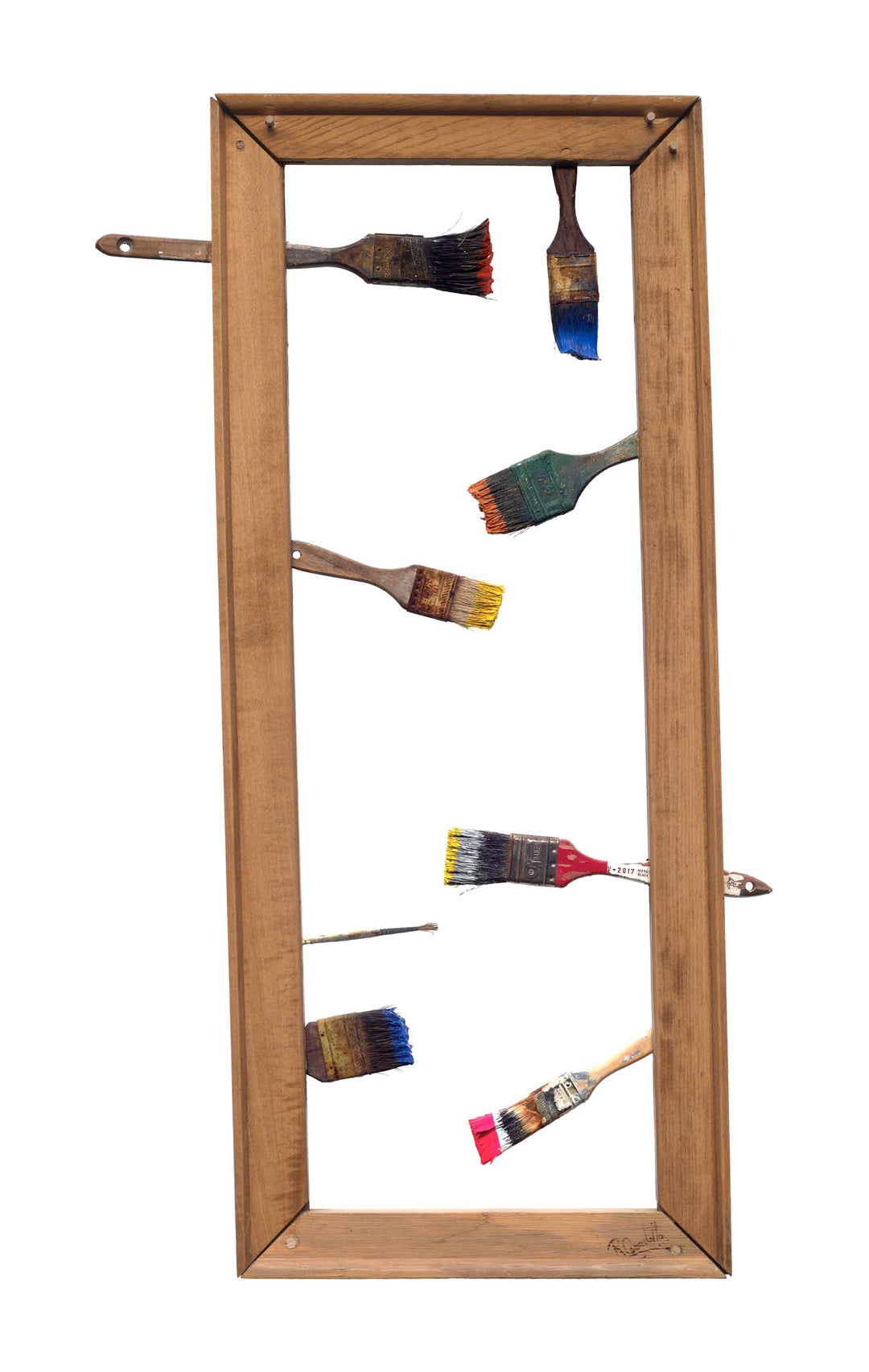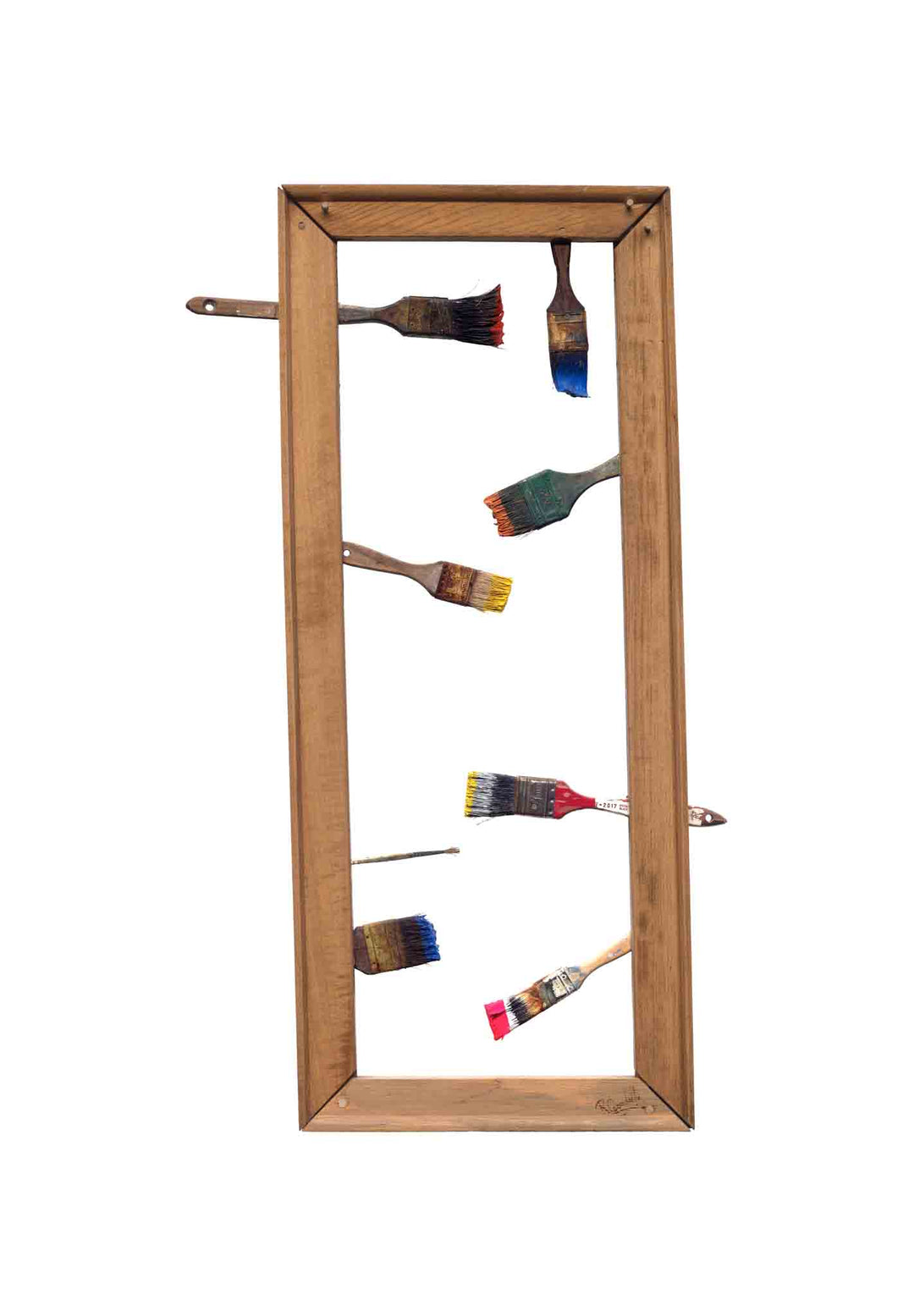 Untitled No. 31
2004. 36 1/4" x 21". Wooden Stretcher Bars and Mixed Media.
---
Free Shipping in the United States!
Worldwide Shipping Available
---
Cenedella refers to Jasper John's quote, "Oil, tar, nails and socks are no less important than paint." This series, "Art about Nothing," stands on its own as a deeply, masterful, reflective series that illuminates (an aspect of) the foundation and commencement of art making.

The artist chose his medium of communication to be wooden stretcher bars that have to be milled, fabricated, joined and constructed to support the substrate canvas, mirror, or metal that becomes foundational for making a painting or assemblage according to his vision. Cenedella's usage of vast varieties of common and rare woods (combined and used singularly) becomes the vocabulary for the significance of making art. These choices inform the viewer of the structure of (a particular kind of) art making early in the process.

This series is a teaching tool that reminds us that underneath a canvas there is a construction necessary. Experiencing this collection requires the viewers to ponder many questions: where does art making begin? Does the rarity of material constitute better, more beautiful or more important art? Are commonly found chains, nuts, bolts and burnishing tools meaningful and valuable, or do only the rarest materials have to be intrinsic to a work to give it the respect of the collector and the critics?
---
---
We ship Worldwide.
Free Economy Shipping in the United States! Please allow 5-8 business days for your order to arrive.
For expedited shipping at an additional cost, we use the following methods:
UPS Next Day Air Early (1 business day)
UPS 2nd Day Air (2 business days)
UPS Ground (1–5 business days)
USPS Priority Mail (1–3 business days)
Please note UPS does not deliver to PO boxes or to APO/FPO/DPO addresses.
For shipping internationally, we offer the following options:
UPS Worldwide Saver (1–6 business days)
UPS Worldwide Expedited (3+ business days)
UPS Worldwide Express Plus (1–3 business days)
International orders are subject to the country's import fees, duties, taxes, and/or brokerage fees. These are the responsibility of the recipient.
---
---